Policies & Schedule
To keep events accessible for all, please read the following
(Schedule is at bottom)
RSVPs required for EVERYONE This includes minors too!

RSVPs only for yourself
Every RSVP has personal & health waivers built into it. Please only RSVP only for YOURSELF (and/or minor children)

Attendance is tracked daily
Check in with teacher upon arrival.

Ages 12+ – unless otherwise noted
Unless otherwise noted, ALL events are for ages 12+, INCLUDING Yoga at the Saturn V Rocket. Please only RSVP for children under 12 yrs if event is designated age-appropriate.

Yoga mats are not provided
Please bring your own.
Need a new yoga mat? SHOP HERE

Our Expectations
We expect you to attend the event(s) you have reserved, thereby showing us you appreciate and respect the time & energy we have invested in creating this week of yoga!

Rocket City Yoga Week will be


June 1-7, 2015!


Help support this huge community event!
BE CONSCIOUS! Do not double book yourself!
If you have RSVP'd for multiple events occurring at same date & time, we will need to cancel both reservations.
BE COMMITTED! Show up for your reserved events!
If you fail to show up for 1 or more event without prior cancellation, we reserve the right to remove your remaining reservations through the end of the week, thereby opening mat space for others.
IF WE CANCEL YOUR RSVP FOR THESE REASONS
Eventbrite will automatically notify you via email. You will be able RSVP again, however, if the event is full, you will be offered the opportunity to join its waitlist.

LIFE HAPPENS…We understand.
HOWEVER…we have thousands of people attending RCYW and your reservation is most likely desired by someone else on a waiting list!
YOU MUST CANCEL BY COMPUTER ONLY
Unfortunately (although I've requested this feature multiple times), the Eventbrite phone app still has no cancellation option built into it. Steps to cancel are outlined below.
DO NOT EMAIL US ABOUT CANCELING.
We are busy handling dozens of other event responsibilities. Managing your reservation is not on our to-do list. Your cancellation email will not count, and you will be marked as a no-show.
WE HAVE A 3-HOUR CANCELLATION POLICY
Why? Because our events have waiting lists of attendees and we need time to invite them.
How to Cancel a Reservation
NOTE: If someone else originally placed the free order or registration for you, ONLY THEY will be able to cancel your order or registration. Contact them, and they can follow the instructions below to cancel.
How to Cancel - Step 1.
STEP 1:
To cancel your free order or registration, first log in to Eventbrite here with the email address you used to register for the event. (If you didn't create a password when you registered for the event–don't worry! You can easily create one from the log-in page.)
Once you're logged in, click My Tickets at the top of the page, if it's not already selected, and then find the name of the event you're registered for.
Now click View Order. (If you don't see the event, you might need to click All Orders under Current Orders.)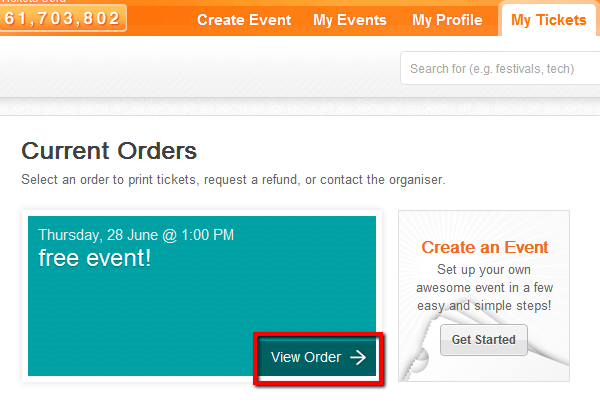 How to Cancel - Step 2.
STEP 2:
Click the Cancel Order button under the View Event Details link.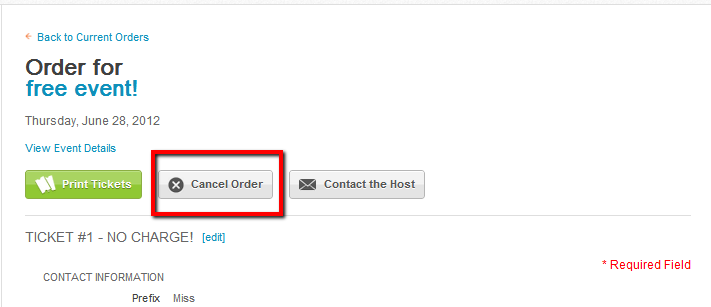 How to Cancel - Step 3.
STEP 3:
Click Yes, cancel this order to cancel your free registration.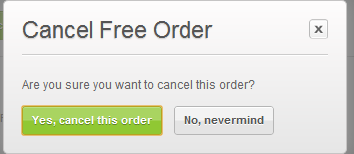 Once you've canceled your free order or registration, an email confirmation will automatically be sent to the organizer of the event and to you, for your records. To see an example of this email notification, check out the image below.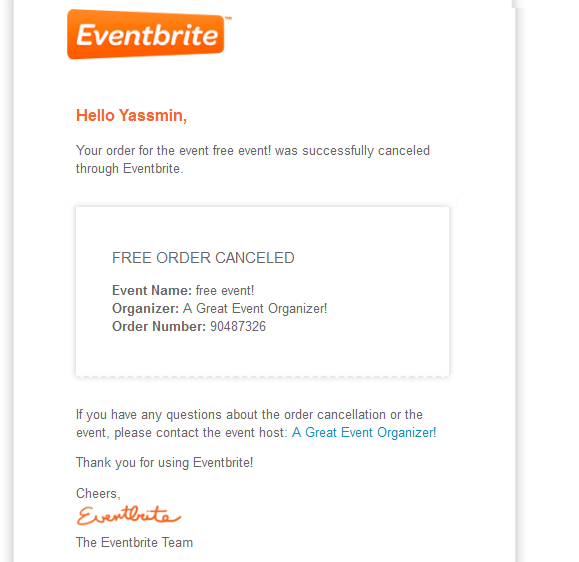 That's it! You've successfully canceled your free registration and notified the organizer of the event.
---
The Schedule
Customize your week of yoga!
Mobile viewers: Turn phone sideways for this section!
---
Our Sponsors
Be sure to thank them for their generosity!
---